I have felt this thought on more than one occasion and its just come back to me as I posted something on the board. I remembered Tessa dying, as she flung herself on the blade. Was this in fact suicide? Had Tessa had enough of the way the reapers were acting and going about their business. She was concerned about the souls in the veil, and could hear the cries endlessly. As they continued to torment her. It pushed her to the limit. She so desperately wanted to stop hearing those cries and that she couldn't do anything to help them. She had a reason to want out, but was this all there was to it? Tessa was Death's right hand man (woman). She knew what it was like to be the big man, and how he carried out his day and did his bidding. She knew the life, and what his kingdom was all about. So had Tessa had enough of her daily grind, couldn't she stomach working for the big man any longer? Why did she want out? Or do you have another explanation for her exit??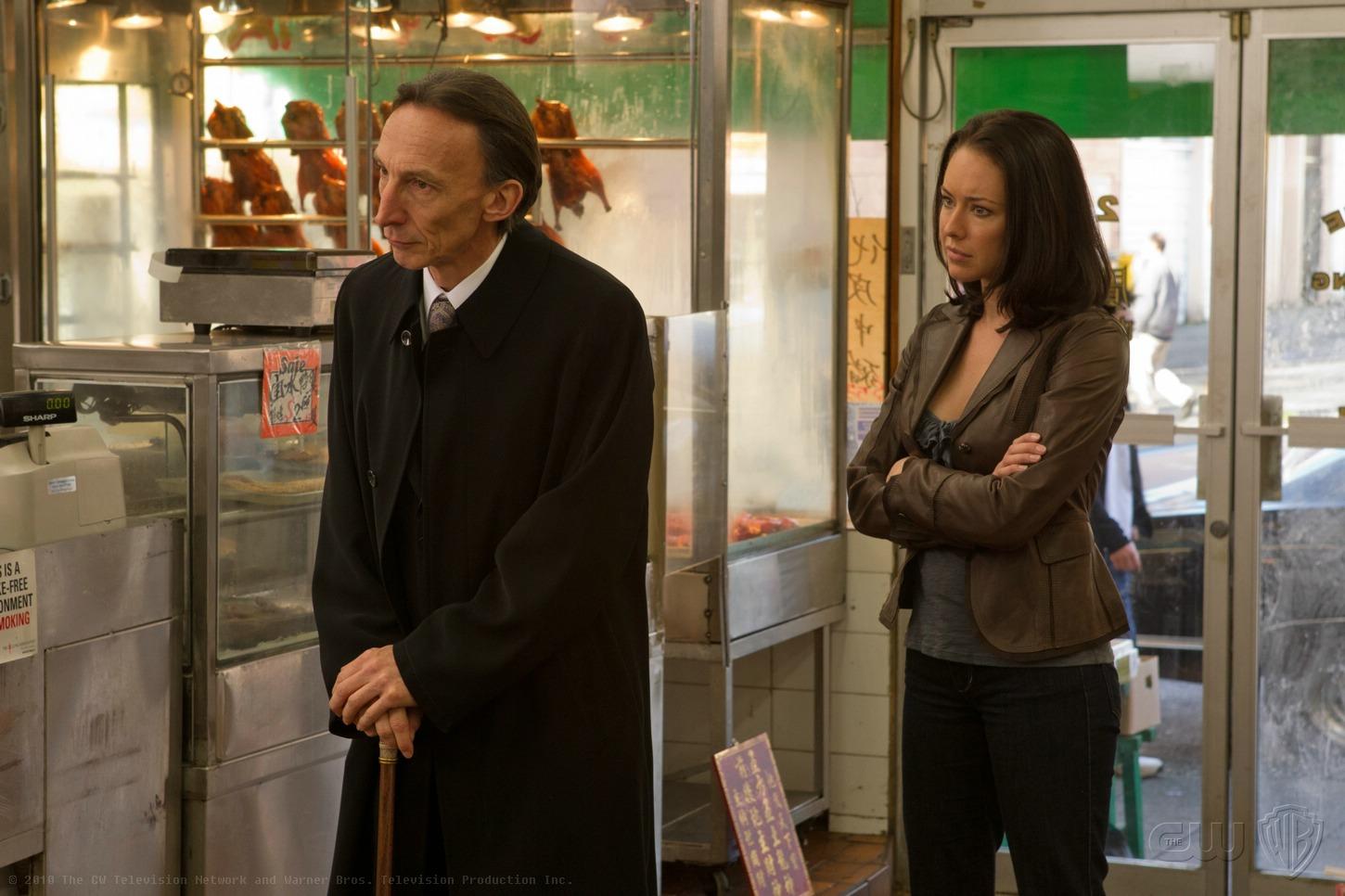 My second avenue is Death's exit – Why would Death hand over such an imperative instrument that he guards with his life. Just hand it to Dean to kill Sam. Did Death not envisage that this might happen? Did he know that Dean wouldn't ever kill his brother? Was Death wanting out too. Tessa had died at the hands of a blade on Dean's hands. Now Death's Death seems to fall in a similar vein. Its like Death wanted to end his days, and he some how sensed that Dean wouldn't kill Sam. Had Death set up his own trap, that he so desperately wanted Dean to end his life? Its a huge thought, but two similar death's of reapers just won't leave my mind…. Is there a connection, is there more similar suicides to follow in reaper land…..
It also seems strange that there are NO fatalities of Death dying (remember Death takes a holiday S4). People are still dying and the pattern continues like nothing has ever changed. Billie steps up to the platter like she's Queen Death. After such a Death, and how the Natural Order doesn't spiral out of control is a real worry. Are the writers a bit lax in certain area's of canon sometimes? There are certain area's that never seem to get tied up.
What do you think of the above? What did you think of Death's exit, do you think he took his own life? And that of how Tessa's ended too!
Bella xxx
---
---
Written and Published By: Bella
Photographs: Courtesy and Property of 'The CW'
---
---