Two episodes ago Lucifer escaped from the cage in Castiel's body. Many people, myself included, have wondered why Castiel of all people would say yes to the devil. After all, Castiel knows Lucifer better than anyone else who was present in the cage. He has witnessed first hand many of the awful things Lucifer has done.
Castiel knows how powerful Amara is. Castiel also knows how powerful Lucifer is. Castiel must really believe Lucifer can find some way to defeat Amara. I also think that Castiel is desperate to find a way to defeat the Darkness. He has seen what she can do, and what she will do.
I also think that Castiel feels kind of responsible for the Darkness. After all, Castiel helped Sam, Crowley, and Rowena free the Darkness. I don't feel that Castiel is to blame for the Darkness, but I feel like Castiel blames himself.
Sam and Dean never would have said yes. Castiel knew this. He also knew Lucifer was his last option. While he knew Lucifer was a risky option, he took it because it was the only one left. Castiel is known for caring. He cares for the Winchesters. He cares for people and the Angeles. He wants to protect them all from the Darkness, and he made the decision no one else would have. He freed the Devil.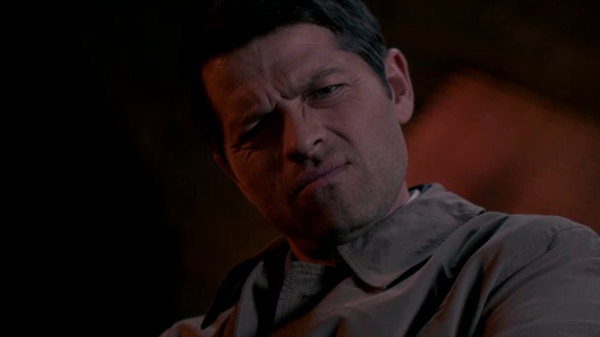 As the show progresses on, we will see if this was a good move or not. This could go seriously wrong, or this could be what the world needs to be saved. I, personally, hope this turns out to be a good move. Lucifer has already killed one angel that we know of so far, and he will probably kill more.
Castiel has released a very powerful force on this world. Sam and Dean will likely find out soon. When they do, it will be very hard for the boys to work with this being. He has hurt them before. He tortured Sam in the Cage for who knows how long. The Devil isn't Sam or Dean's favorite person in the world, but he may be just what they need.
---
Written By: Caleb – Monsterblood
Published By: Bella
Photographs: Courtesty and Property of 'The CW'
---
---