I can't believe its been that long! Walking into Season 14 with soft; light, over cautious feet I want to sing some praises. It's that time folks of saying thanks to my writing team for staying here and penning with me. Couldn't have done it without you. We have become a small nit family here and just wish the blog could gain more comments and likes, as we all work so hard with our thinky thoughts. So on this Supernatural night hope you raise a glass to US! And you enjoy our long awaited Premier. Of course, write back to me after and give me all!!
I've been watching this show for 10 years now, and is my longest stint watching any TV show in my TV watching history and I still adore it. As my friends call me a Superfan, I think I still live up to that title. (She says calmly nearly pulling her hair out!) One article recently which I read every day when I receive it in my e-mail box asked SPN fans one question. Now how the hell would YOU answer this one?
If push came to shove and YOU had to choose which brother who would you say you loved the most, Sam or Dean? This particular writer had the notion and was ready for the onslaught and insults to come as they added that loving both brothers DOESN'T count. You have to pick just ONE? I HATE these types of questions, as I still think it fuels opinions in moaning at one another just because of the normal arguments that often follow, like …. Sam this, and Dean that. But these days I often seem to think deep, whether that's my age thinking outside the box a bit more, not sure?  I remember when I used to post on IMDb that my signature was love both brothers equally and this blog is dedicated to brothers in arms which was also another of my signatures after Bella who I named after Bela Talbot thinking the spelling Bela was taken so added the extra L. Not only this my real name Belinda takes four of those letters which suited me down to the ground.
In those early days I recall thinking that if ever asked and I had to choose I often remarked 'Sam'. Now many of you know here I am a dear Sam girl and would stand up for him hook, line and sinker to defend him, and I have done. But after listening to an interview that Jensen gave ages ago it made me think again about my word 'EQUALLY'. That its true what people say what goes around, comes around. Some in nice ways and others not so nice. But Jensen made me think about what the show really was about which helped me cement those feelings more solidly again in my head. That the Winchester Brothers mean; 'Family' and what either would do for the other.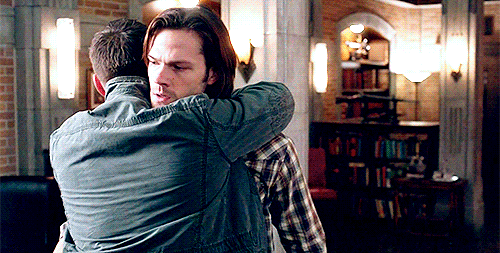 In my heart I really knew this and now when I think about being asked that question again I would without hesitation say both brothers, I cannot choose. From those early, early days of tuning in those first thoughts have stayed with me even going into Season 14 that J2's chemistry always as a viewer pulled me in. I still think even now, its something very special when you know that in Hollywood actors don't get on. Recently thinking about the news on the Lethal Weapon set that one lead has walked and the other has left soon after. You can't buy or bottle chemistry its not manufactured its special. As a fandom I think we are very blessed that we are adorned with two special men who would do anything for each other. J2 in previous interviews have said we hoped that our chemistry has shown on screen and we still see evidence of this today which I am so very proud of seeing. Family is also another strong word with in this community which many of us believe in, and try and stay true too each passing day. So for those two reasons I stand by my original sayings that I love BOTH Brothers EQUALLY and will never waver from this.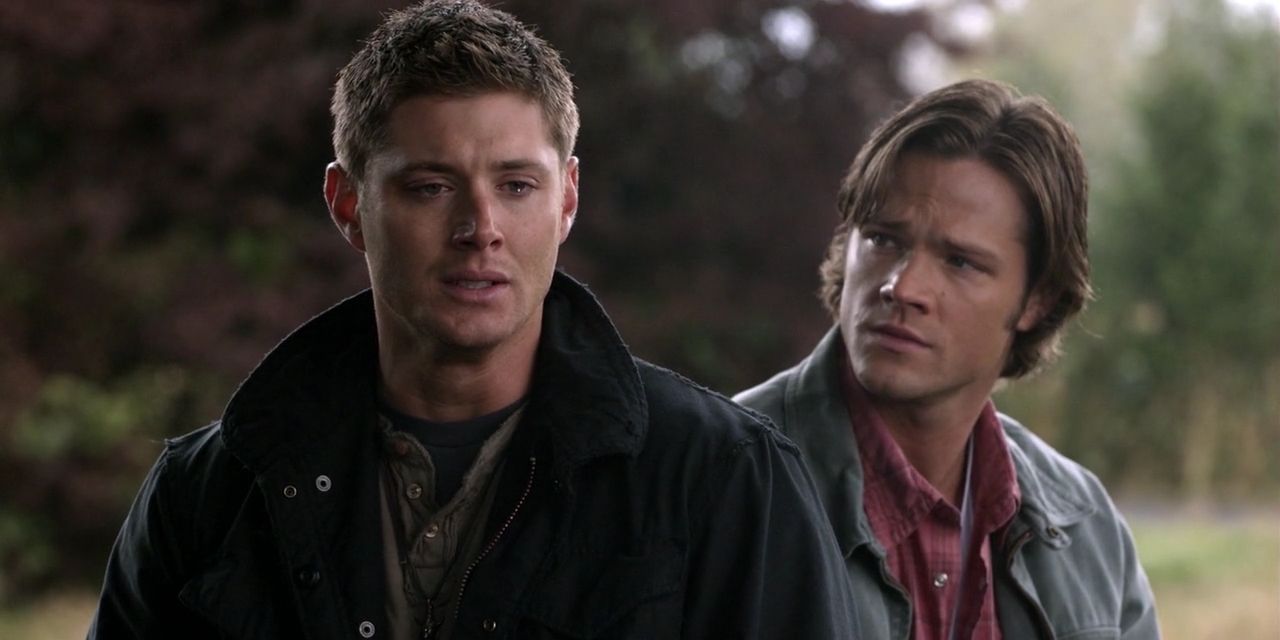 My fourth devotee answer would be those amazing bro moments, and that theme of Americana wavering in the background which gets me every damned single time. Obviously, there are so many, many moments to choose, but that's an article for another time maybe. But season finales often come top of the pile for me personally. As those moments often inspire me to want to come back over the summer for another year and beyond. I think I have the writers of this show to thank for that, as they spend hours, upon hours of typing into the night to give us viewers those perfect bro moments for us to treasure years later. I am a sucker for those Winchester hugs, aren't you??
So what would you answer be to that question, and how would you respond?
---
Written and Published by: Bella
Citing Source: SPNhunters.com
Photographs: Courtesy and Property of 'THE CW'
---