I love to write, and don't see myself as a great writer by no means. But after watching our current milestone episode I found myself lost for descriptive words on how I really felt and still feel about it three days on. I wanted the dust to settle before I penned anything. And on reflection, I knew I wasn't disappointed with hardly any of it.
The 300th episode of Supernatural couldn't have been better written, acted or directed. The family re-union was so perfect and I cried buckets. I still keep thinking and pinching myself, did that really, really happen? Did John Winchester REALLY come home? The opening scenes of John lashing out and fighting with his unseen enemy supposedly was a perfect, reflective, mirror image of Sam and Dean fighting in the pilot of Sam's flat all those years ago. Someone is doing their home-work! Dean wasn't entirely sure if his prediction was correct that it was their father. He couldn't believe what he was seeing when he was greeted by the end of the barrel of a shot gun, OUCH! And it was loaded…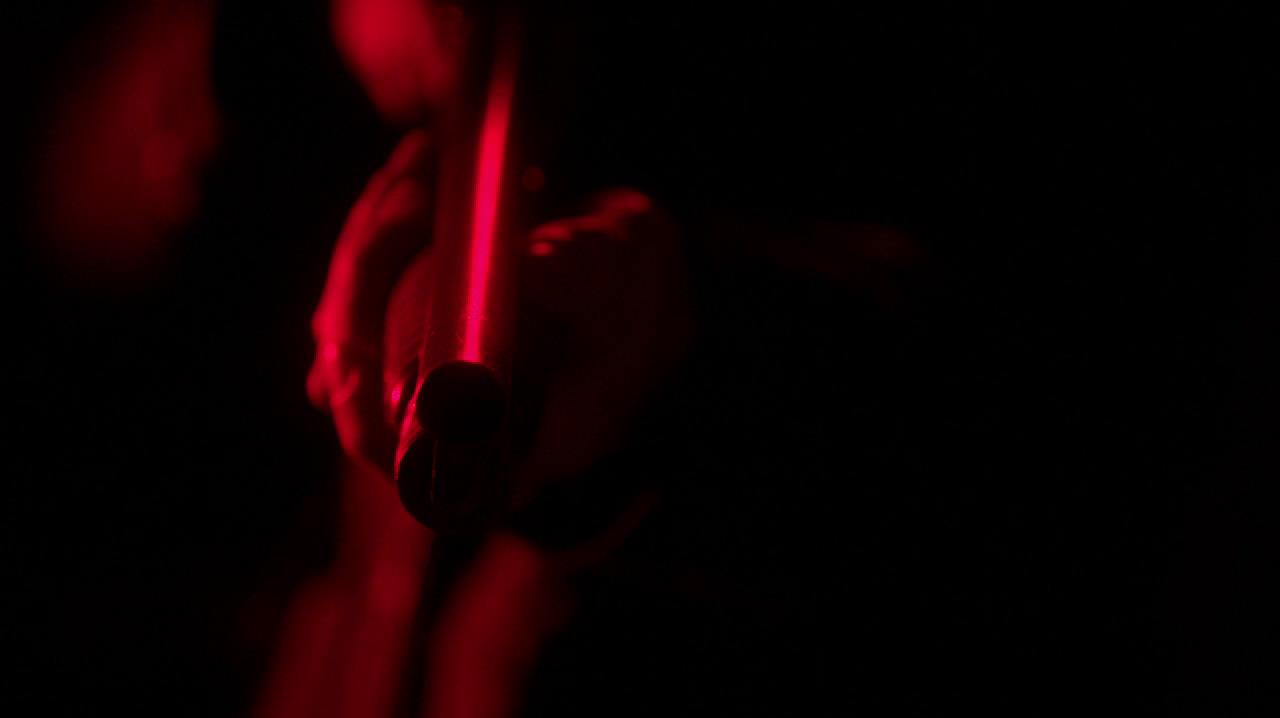 I am still puzzled that Dean's most desired wish when mussing over his words in silence over the pearl Michael didn't banish out, but instead we were surprised with the appearance of John.  Could it have been that Dean was thinking of two wishes at the same time. And the pearl bought back the more prominent thought/wish in Dean's mind wanting to see his dad again? Yet Dean had that surprised emotion on his face when it was revealed that John had been summoned before him. I loved the chemistry between the three of them, and how comfortable the boys both seemed to be around their long lost dad. Everything felt perfect…
After all the commotions dies down, we see a semi family re-united. How wonderful it is to see them back together! I am so happy viewing this moment as a fan! So long awaited has it been since I wanted to see John, thinking would he appear in the ever last episode of Supernatural ever to air. Even if that may be way in the future season 20 perhaps? It did feel too soon to see him, some fans are reported to have said. But then I am basting in the glory that I get to see the boys beloved dad even if for a short 20 minutes screen time it was just pure awesome, jaw dropping, sick what ever word you want to say described when seeing John Winchester back home with his proud boys, and it so showed!
John meeting Mary, WOW. Mary slightly stumbled when she walked into the bunker kitchen. Was she seeing things, was it something Supernatural sitting before her, or the real deal! I adored the expression on John's face when he heard Mary call out his sons names. He delivered those emotions on his face so beautifully and sincerely, I was over come with tears at this point and noticing it was becoming such a monumentus moment in the shows history. It filled me with such emotion that I'd never felt before. Hardly getting to know and understand these two characters, you knew instantly that they are still deeply in love, and that their chemistry was still apparent after all this time. The two actors drenched us with their feelings for each other, and that they had missed one another so much. Even the boys decided to 'leave them to it'. Sam felt awkward sitting watching the scene that followed and ushered his brother out of the room.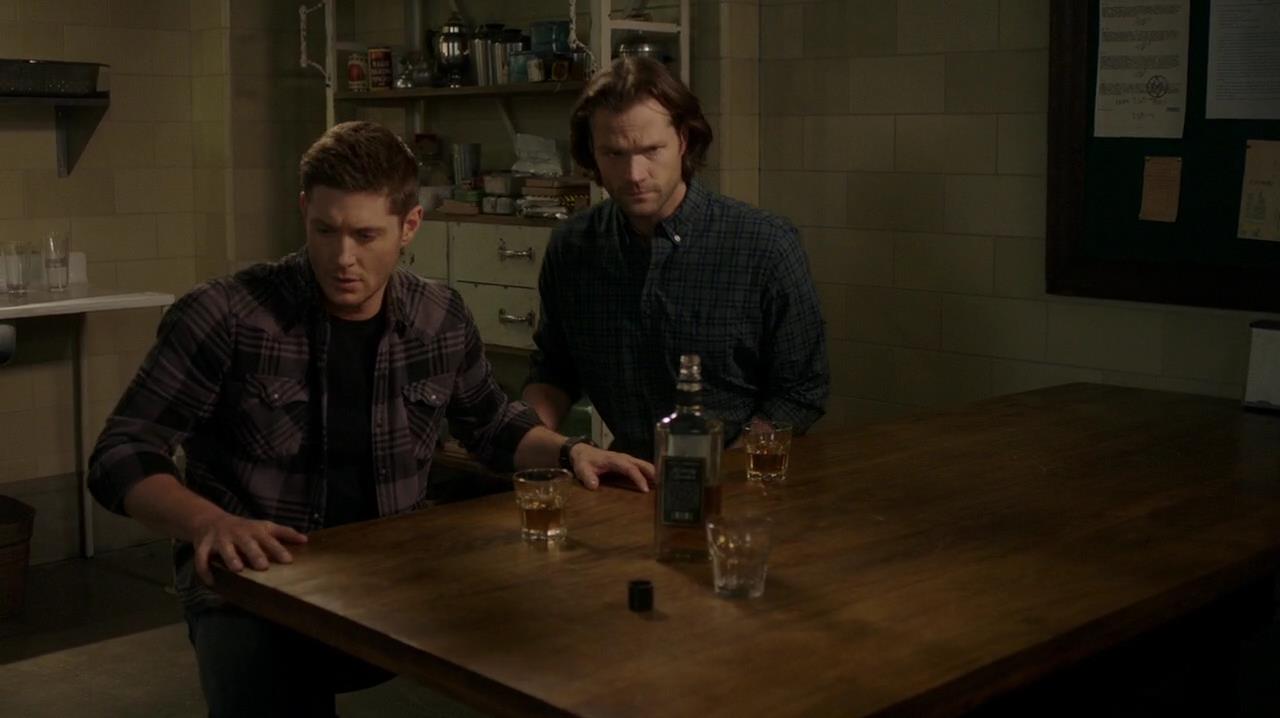 This little moment entered us into the ghost hunt that was about to shortly follow. Dean however, basted in his own glory that his father was back in their lives and no matter how brief really wanted it to stay that way for real. Sam knew something was up, and that he was pursuing his brother to own up to what had happened and that his father must return to his own time. Sam however, lets his brother have time with his dad before pushing their situation further. Sam searches around the bunker looking for his mum and turns round to find his dad in the library looking through some Supernatural lore books. He is overwhelmed by the place, that they have a home. Words begin to feel lucid after the men begin to unravel their past, and what is on their minds. We witness tearful moments between the pair which are just flawless and magic to watch. Sam eventually owns his own feelings again concerning his dad and feels at peace with his deepest thoughts. John holds back his tears and so does Sam after John puts his hand on his sons shoulders, you can see how tender John is with his youngest son. This was one of my most favourite ever moments. Jared must have found that so hard to film, looking at his face, that he had a tough time holding those tears back. He was clearly overwhelmed with the affection his father is showing him, that his has forgiven him, even though it clearly hurt like hell to say those deep words but he felt he needed to say them, wondering if it might be his only ever chance to.
Dean goes out for provisions for a meal which his mum has asked him to pick up, Sam apologises asking Dean if he wants company? Whilst the boys are out collecting provisions for Mary's meal we start to see the ghost hunt unfold and Sam realizes what's going on and that its connected to the pearl and why John's come back. Not going to go into detail about this as we know what happens. I am feeling emotional with these scenes and what to really express those scenes and how J2 implement them on screen and how important John's return really is to us fans.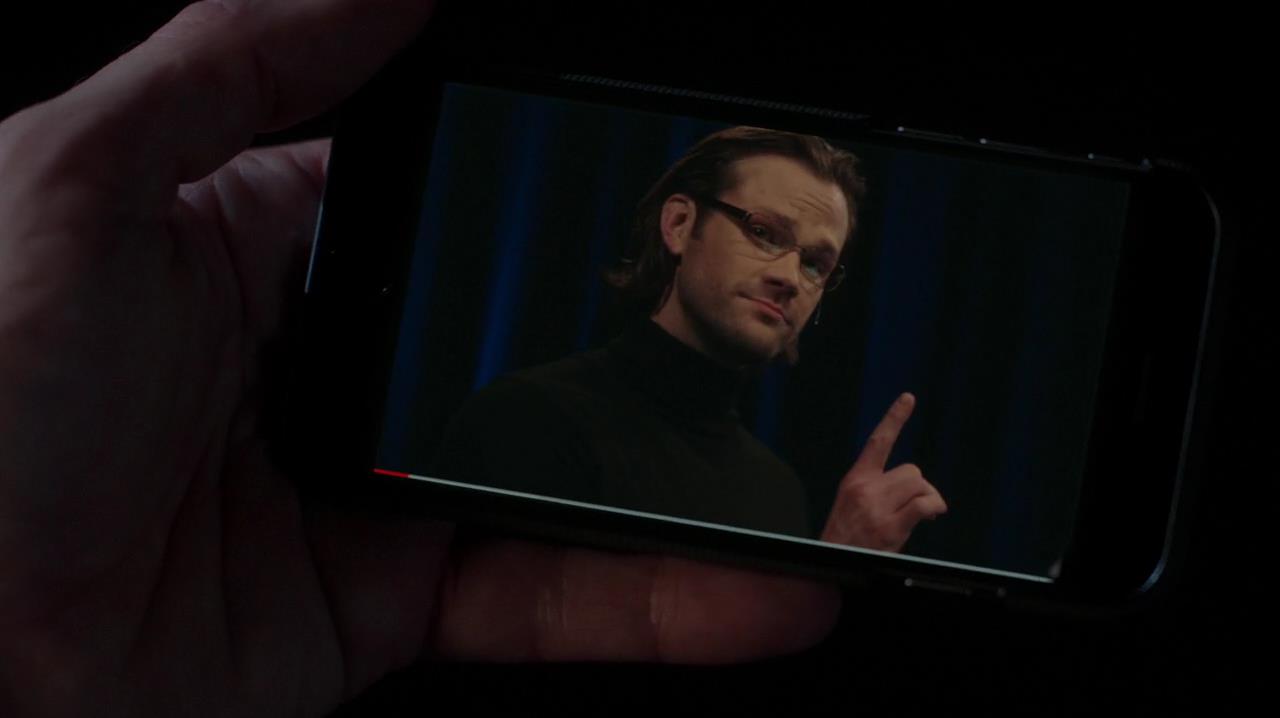 Going back to the future, Sam continues to stress how important John's immanent return is and how quickly the boys must act in getting him back to his own time, otherwise they become those characters they find on-line for ever. So Dean is agreeing with Sam that John needs to return home for the sake of everyone and the time-line. Briefly touching on Kurt Fuller's return here, that I was over joyed to see one of my favourite baddies coming back was a huge present for me.  It was a welcomed come-back with an original firm old Cas who didn't know this Dean. I had a feeling he would be bought back, just to be killed off which I was momentarily gutted over. So both Dean and now Sam have killed Zach a second time. Seeing Zach choke Sam you knew we were dealing with an old angel ranked enemy wanting to hurt the Winchesters again. I miss how those terrifying Angels once were. I think in some ways it might have been more fitting to have bought back old Yellow Eyes, as he seemed a more personal fitting with both the boys and John? Zach is a super treat nonetheless.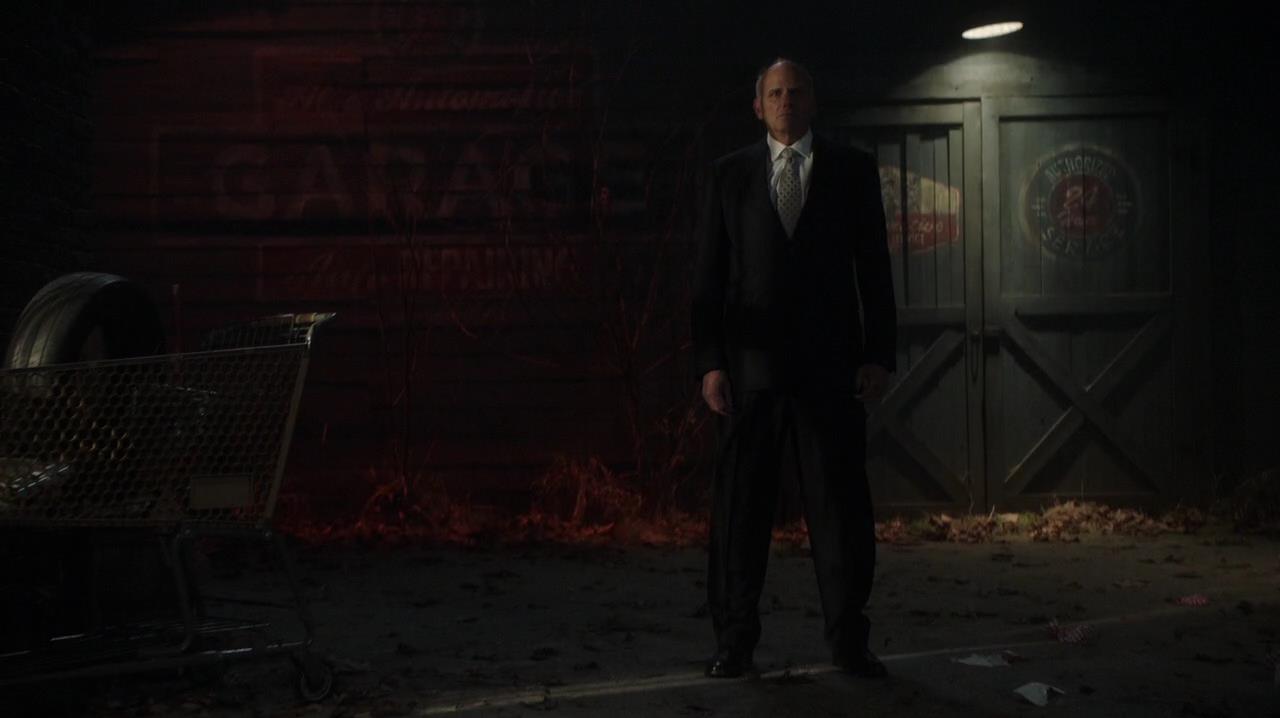 After speeding up this article a little and after the boys defeating the ghost, the boys return home and Sam chats to his mum about sending John back, and we see Mary in pieces trying to hold back her tears, only just having got her husband back having to let him go so soon, was just too much for her to bear. Mary lately appears to be a character who is loved half and half, some love some don't. But clearly here to me Mary helps complete the Winchester family unit and I think personally she's a welcomed fresh character to have around, and boy can this woman kick ass as a hunter. She clearly shows her emotions as an actress, and is often under looked and sometimes forgotten. She knows how to spread her love, and laughter like any mum around her children and husband, and these tender moments with Sam go all the way in proving this. I love Mary! I would hate it if they decide to later down the line kill her off too.
Dean and John have their private son to father moment. John asking Dean what went on during the hunt. He can't believe what happened and looks on fondly as his son explains their most recent adventure. A blast into their past meeting an old face who they'd almost forgotten about. John had never met an angel before, so that would have been an interesting experience for him. Since however, he now learns a little from his eldest son, something else to write in John's old Journal perhaps for future reference? John pushes Dean towards the kitchen with a gentle nudge wondering if his mum needs any help in the kitchen. Another perfectly written, acted and directed scene. What's not to love…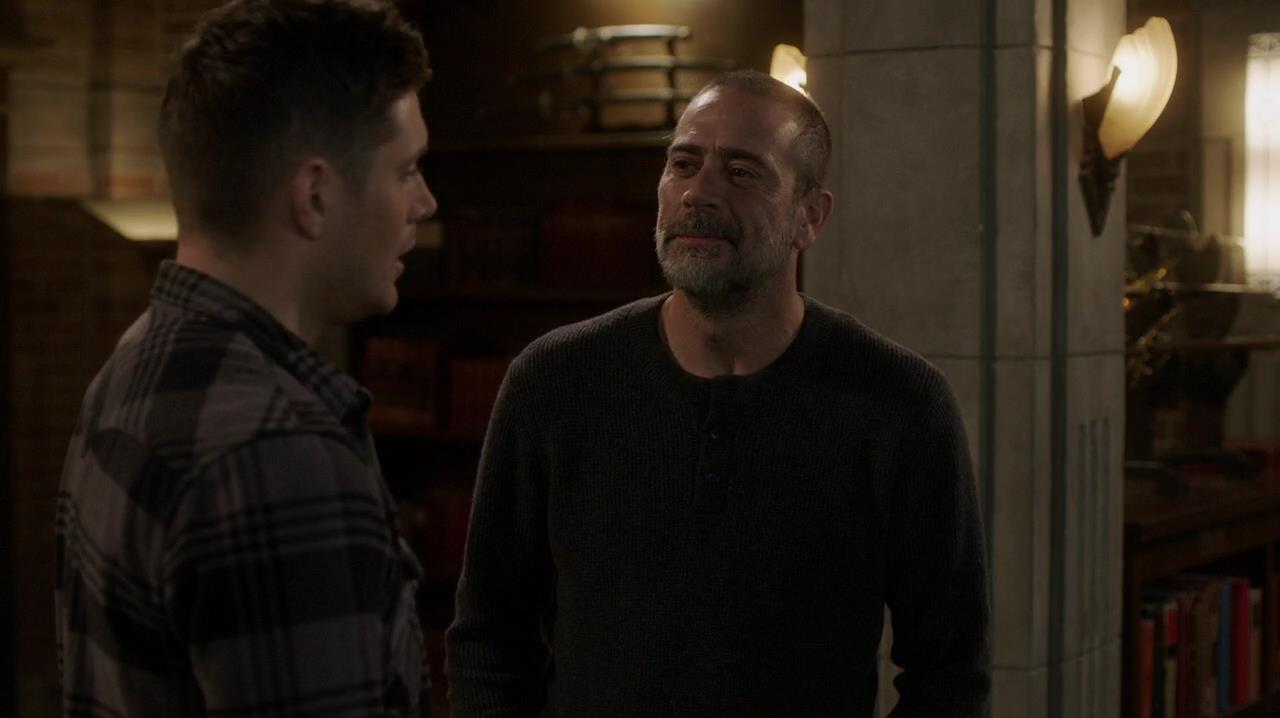 We are presented with the most fabulous meal table in the bunker. One which the bunker has currently never scene since the boys have occupied it. This scene has to be my favourite of the episode. How the director captured all the actors facial expressions, movements, laughter, smiles was a minefield to uncover. There was so much going on during those few minutes of screen time. How each little area of conversation was captured on camera without us really hearing much words, but as a viewer we sensed what was being said. I would love to know how long it took to film that scene, how many takes it actually took. And as a dye hard fan be on that set watching them film it!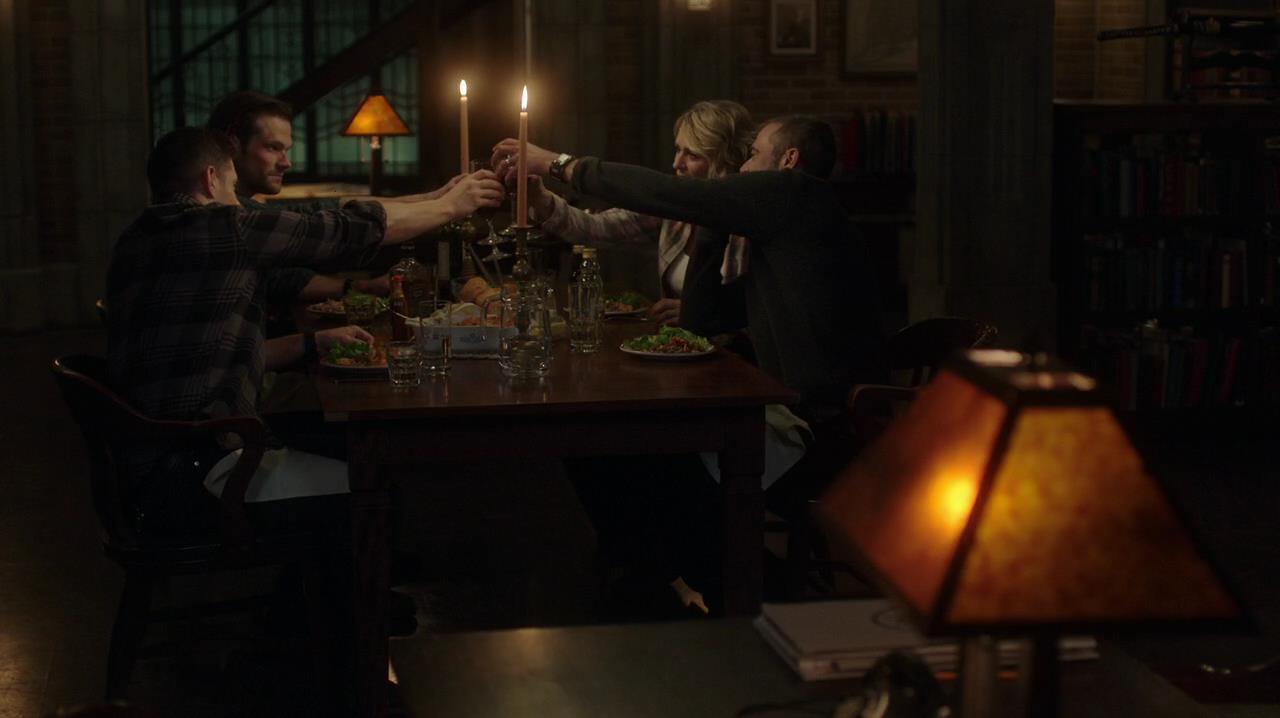 Then the closing scenes were unbearable to watch let alone capture. Good byes were said, and tears shed and Sam picked up the pearl of doom picking up the goblet to smash the pearl that would send his dad back. John looked on and around all of his family in turn with not a dry eye in the bunker. John began to disappear and his had slipped away from Mary's grasp. John was back in Baby, with the old original number plates yes, I noticed! We had a Dallas moment, with John speaking to Dean on the old style 90's phone and spoke to him saying he had this dream! Had John remembered any of it, anything at all?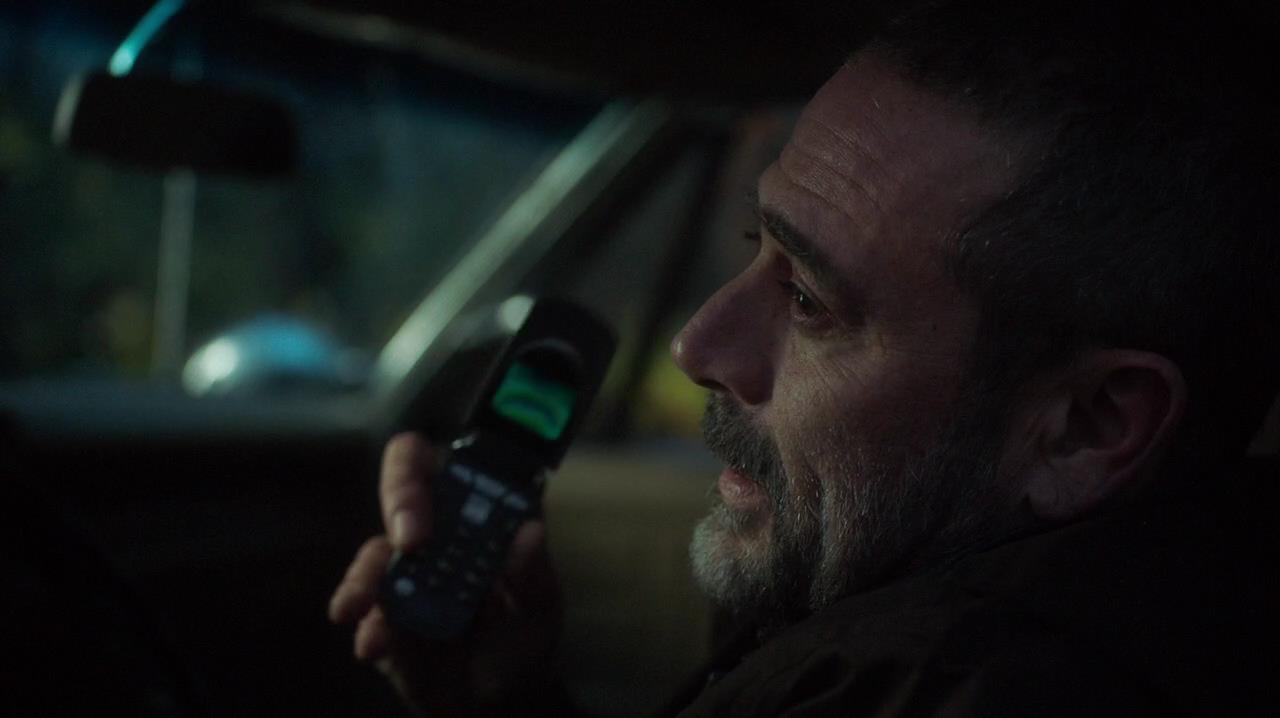 So what did you all think? Was the 300th episode up to your tastes or not? What would you have like to have seen instead if you had the choice? Was this the right place within the series to have bought John Winchester back, or do you feel it was worthy of keeping his appearance for later on? I was just so pleased to see him regardless, and coming up close to my birthday it felt like a real gift that I was happy to receive. He made my heart beat, and beat and my eyes water and cry. I just wish it was such a short time but John agreed he had to go back to save everyone. What a hero, a hero in my book!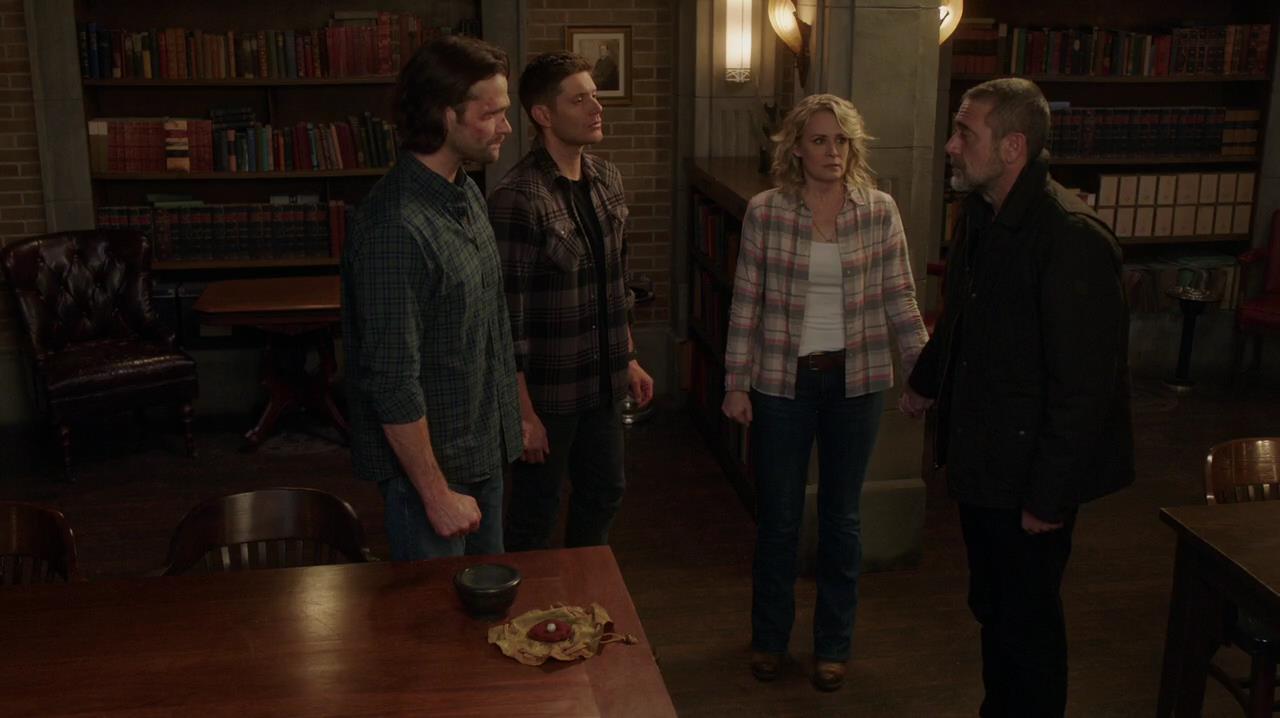 Come back again one day, John Winchester for a little bit longer.
Thoughts everyone! ….
---
Written and published by: Bella
Photographs:  Property and Courtesy of 'The CW'
---