I have noticed recently that my blog is gaining many more viewers, and thank those for always coming back. I don't post much these days as they say real life just gets in the way and tangles my life, and what I enjoy doing. This doesn't mean I haven't stopped watching my favourite show on the box at the moment. Over the years I have suffered badly with writers block which upsets me at times as I can never take my eyes off the screen when watching it, but then when putting thoughts down on paper, nothing comes.
A few years ago I teamed up with another fan and we created a blog called Supernaturally Devoted which is still on Word Press but as read only. At the time the owner my other partner decided she wasn't watching the show any longer. So this feeling concerned me, what are we going to do as regards our writers, which took us a while to get on board. I had a brain wave and came up with the idea of writing to them and asking them to come and write for me.
I don't read much on the internet about this show, but one site I have always admired is 'The Winchester Family Business' and loved the way they had different writers penning for them. This is a similar type of site not as lavishly laid out as I cannot afford that layout. But nevertheless, have often when had the time gone and read their points of view and find the posters very engaging and friendly. After IMDb closed two years ago I felt like I had lost a limb, and lost a lot of my closest friends because of this, and found it again hard to write about my favourite show as inspiration from reading others thoughts had also dried up. Its sad when you get older too, your brain doesn't work as you would like it too either. So, a number of little issues have passed me by over the years. But this little space is still jugging along nicely thanks to the current writing team that I have. I love their talents and how they manage to write so much and in such detail week in week out. I couldn't carry on without you guys, Debbab; Ikeke, Eric Clemmons blowing a kiss across the pond thank you authors from my heart.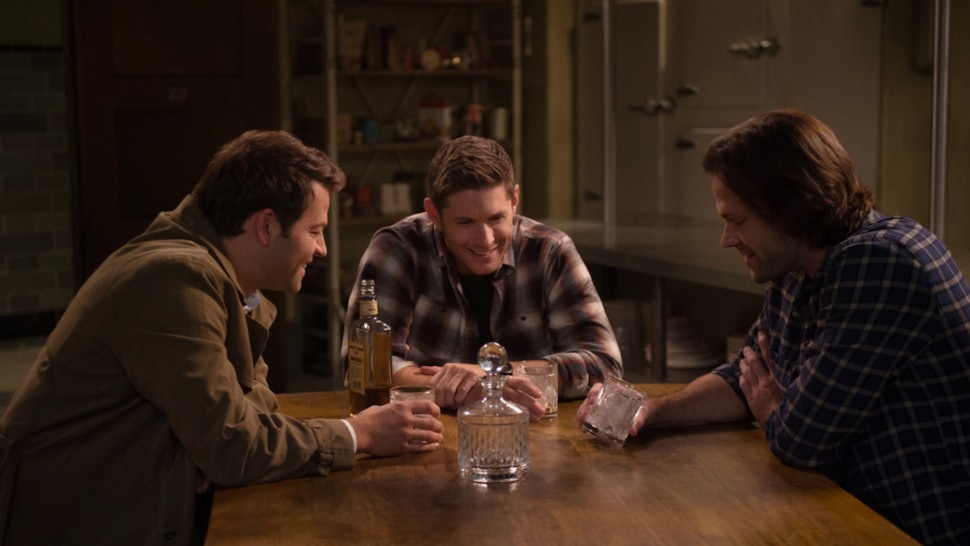 So, anyone out there who has a passion for writing and about Supernatural think about it and drop me a line. I am always on the look out for new, fresh talent. So if you love Sam and Dean what's stopping you. Even if you think you can't write, just give it a go and see where it leads and send it into me. When dropping me a line, just mention why you love the show, when you started watching, just a short little biography doesn't have to be pages. I look forward in hearing from you and hope we can work together in the future. Supernatural has been picked up for its 15th season so our writers must be doing something right.
One final note, to those who used to write for me I miss you, any chance of coming back?? Southeast, cobweb queen, virile. Those writers who are in the distant past, my memory isn't what it used to be. If I have forgotten your names please put pen to paper too. I miss my old friends and would mean the world if you all might re-consider your old position.
---
Written and published by: Bella
Photographs: Courtesy and Property of 'The CW'
---