How to bring in a whole community from an Alternate world and to have them whipped out in two seconds by an arch angel, inside a Witches vessel! Did we see that one coming? Was it worth creating that whole community, just to destroy that whole community? I often find myself asking this question how many characters over the years have been slaughtered for a blood bath show down that doesn't really merit it, as that community were helping saving more people which could only be a good thing, yes? I felt with this community they as the writers often do didn't expand on these characters to their full potential. It greaves me to say I was sort of becoming fond of some of the ones we got to know. Even Sam felt Maggie's loss and was possibly one of the main characters who she'd worked along side. It could be a possibility that Cas and Jack might have power within them to bring some back? But then what will they do with all those hunters bodies laying around the bunker floors? Have a mass funeral hunter pyre? How do they pick themselves up from this slaughter? Mass murder on a huge scale is tough, but this family became a big part of the bunkers daily life. Even though perhaps we didn't see them all in the bunker. As it appears, many were out on the road searching for clues?
I also keep thinking about was it worth bringing them back through the tear into our world? For only Michael to end their living days with just one killing mad spree? Having so many characters to remember, was it to many characters to bring into the series? Would fans have had trouble remembering who was who? Would the writers have enough time to develop stories around them in order to make them feel more apart of Sam and Dean's world now? Were they in your eyes working out, or were they a waste of writers time and direction in finding them something to do and be a part of?  I could see them taking over the bunker, and it looking like a call centre with loads of humans sitting behind isolated desks, beavering away researching for information about current hunts/cases. Would there be too many characters working on just one case? Or would it have worked out with just our four main characters, do we or not include Mary in this mix? We could maybe have two stories running along side one another? Which I think has happened in the past, Dean and Jack have gone off on a trip and Sam and Cas have gone off for clues on another case, which might have been connected. So are we sad to say goodbye to the Alternate world community, or do you think there was a place for them to stay and become a firmer fixture in the series? Fundamentally, do you feel that there would have been enough work for them to keep the Winchester office afloat with cases?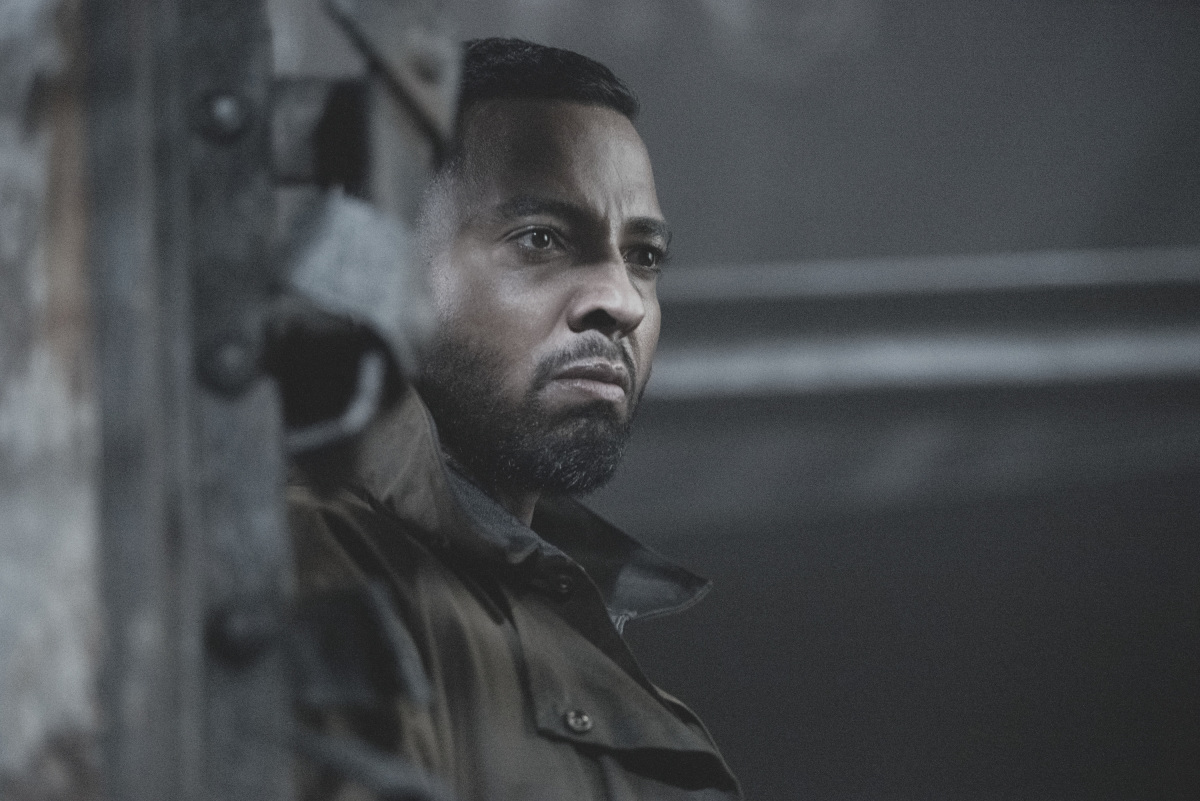 I also wonder if this was Michael's plan all along to kill off this community. That, that's why he wanted to follow them into the rift. But, then he also needed an army to build, change and control humans to fight for him. So for that reason, it feels strange that the writers have killed them ALL off? Had this community become redundant, without a future plan ahead of them? I often find myself remembering when Eric Kripke developed the storyline back in Season 2 about the bar that Ellen used to run where the bar was full of hunters, Harvelle's Roadhouse. Many back in the day thought that could have been developed in a similar way, in having a community of hunters working along side each other to fight evil. But for some reason Eric ditched that story and used YED to have the building burnt down to a crisp. Which was sad as it could have developed further. This Alternate community plot reminds me of that time, that a large number of people could work along side Sam and Dean and become a bigger business in saving much more people, which often Sam feels depressed about that maybe they are not saving as many people as they could do?
This episode was particularly violent and have noticed in more recent episodes with a change of writers its becoming much more noticeable. I have hated Snakes for years, and found this episode really hard to watch. Jack having one as a pet in the bunker made me feel yucky, please don't keep it JACK! Dean having his head thumped against the wall has numbed a lot of fans reading what people are saying. But then that worked in setting Michael free, a hard thump to Dean's head did the trick, was that what was needed to open that door? So no burial at sea now, so phew! Another way had bounced into action. But then where does this leave Jack and Rowena? Still a lot of questions to think about with only 6 episodes of the season left.
Why do you feel that the alternate community was created, was it a way for the writers to bring back old fan favourites? Or for a way in which to plot an arc so Michael could be bought back and Dean be his authentic vessel, so Jensen could play Michael as originally planned? Do you feel the community was a waste of our writers time, or a help in the family business in making it stronger and more viable in surviving? Was this Michael's plan all along to kill the human community, but then he needed soldiers to fight his army on earth, so does that plan really fit? What is Michael really up to in capturing Rowena and now Jack? Is Jack still healthy? What are your thoughts on this community were you getting use to them and feel they were playing a part or just a waste of screen space?
With only a handful of episodes left of this season, where do we see it heading? Will all loose ends tie up, or flood over into next season? Thoughts …………
---
Written and published by: Bella
Photographs: Courtesy and property of The 'CW'
---