Its with a heavy, sad heart this morning that the fandom is in deep shock after Jensen, Jared and Misha posted on their twitter and Instagram accounts that the show will end after S15 finale. All three trying hard to control their feelings sent us fans a personal, heartfelt message.
https://www.digitalspy.com/tv/ustv/a26912523/supernatural-ending-season-15/
The video link is heart breaking to listen to. Knowing how the actors are feeling whilst recording it to us. We know we are very lucky in having the series on air for 15 years and that we have a year to plan for the best ever finale. At least the cast have that opportunity to prepare for that ending and for the writers to give the series a fitting ending. Over the years fans have talked about its possible end, now that end is neigh it still feels painful and sore wondering what that outcome might be. The possible speculations which are already flying around fill me with dread but in a way excitement as its looming and not so far away. I've hated the thought that one day this would come. We all knew it would do. As the old saying goes, all good things come to an end.
I am clutching onto the hope that both brothers don't die, otherwise we have no spin-off, movie or any other projects J2 might want to do afterwards. Some are saying conventions will pack up, but I don't agree with this one as J2 have always said they want to still be apart of this fandom even after the show ends. I just hope we still at least have this life-line to stay in touch with…
I started watching this show back in season 4, and 12 years is for me a long time watching any show and staying in tune with it, never leaving it and coming back into watch two or three years later like some do. There have been times I won't deny this that I have sometimes felt like packing it in. But as time passed and the series progressed I wanted to know what happened to my favourite characters. I had really grown attached to them and had dug deep in my old heart. My passion for the show out weighed my slight boredom for it in places.  The storytelling has always been strong which has been important to me. My mythology was always my love and that had never wavered. The Mythology is still well written and has me gripped as a viewer which is important again to keep me watching. This show has often re-invented itself like brining in the angels we never forgot Castiel walking into that barn and expressing who and what he was.
Supernatural has come along way and developed many characters, stories and a backbone to be proud of. A show that has helped so many fans with their own personal problems and letting them know that they are never alone in this big world.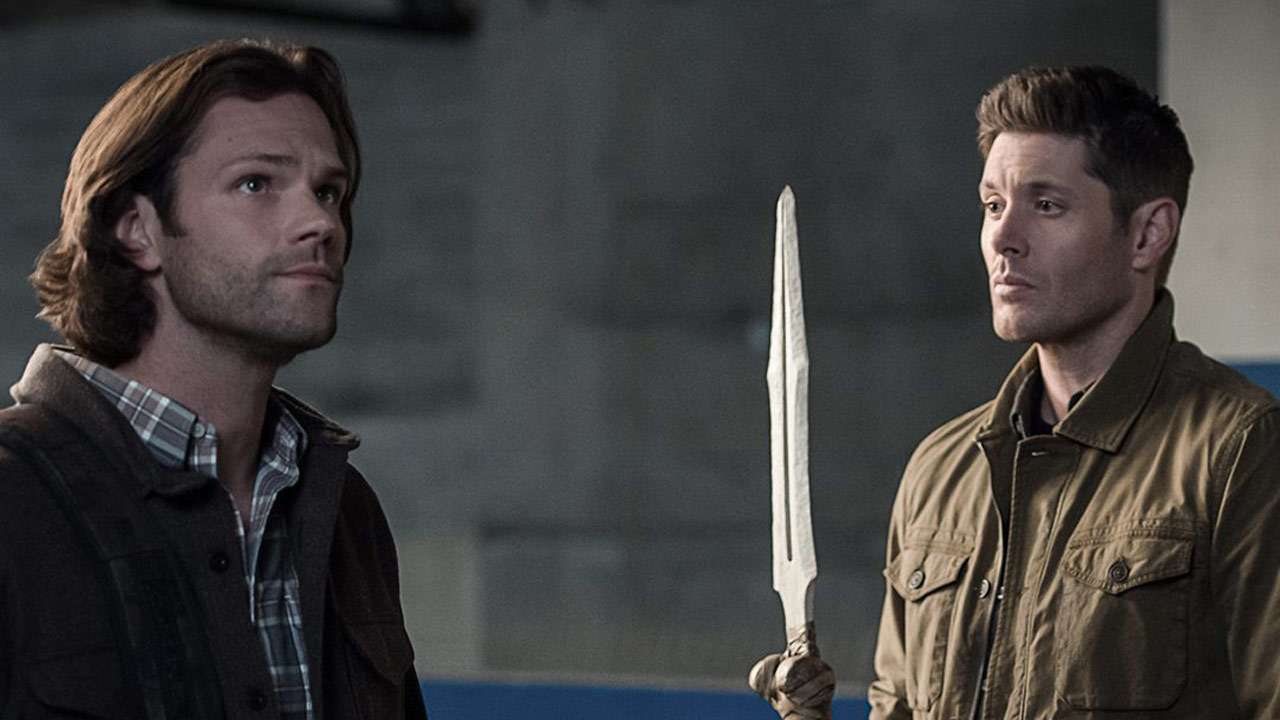 J2's friendship to me has always been at the pinnacle of this road trip, as without this what has a show really got. Just two actors mussing along without a word or spat to each other. It all became to apparent that their friendship is like a brotherhood on and off set which in Hollywood is very rare these days. We have seen J2 develop as young men into grown adults, meeting their wives, marrying and having children of their own, three each. I can only begin to imagine the fun both families must have together when off set and relaxing. Its wonderful to have seen them grow up.
That's why I've always loved Sam and Dean's banter on set, how close in the early days they appeared to be and their chemistry drew me in. I think that's deeply why I've hung around because it's solid, authentic and energetic to be around. They clearly have bags and hours of fun together and know how to pull a prank or two, three or more.  I remember when Misha said in an interview that he had a job to keep a straight face when Jared would try and pull his trouser leg when the camera was rolling and he was acting his scenes. I also recall that if J2 pranked a guest star it meant that they liked you, if you hadn't had a prank pulled on you …
There are so many reasons why my heart is aching this morning, why I have invested so much time into this show and my boys who I will dearly love for ever. They have bought so much into my creative little world and space. How their chemistry wrapped me up in knots and got me watching week in week out. Not many TV shows have kept me grounded for so long, and thank the creative team for that. With so many words to say, I feel I can't do my show justice because my emotions presently are all over the place. I just needed to put something down on paper to sort of help make it official.
With a full season to prepare for its exit, we as fans have much to get our heads around, and gather some sort of conclusion as to what we might like to happen, who do we want to see come back for one last time and what stories we want to see told. What Mythology would you like to see sail away for one last time!
Lets raise a glass for our lads, crew and writing staff!
Put your thinking caps on and lets discuss ….
---
Written and Published by: Bella
Photographs: Property and Courtesy of 'THE CW'
---